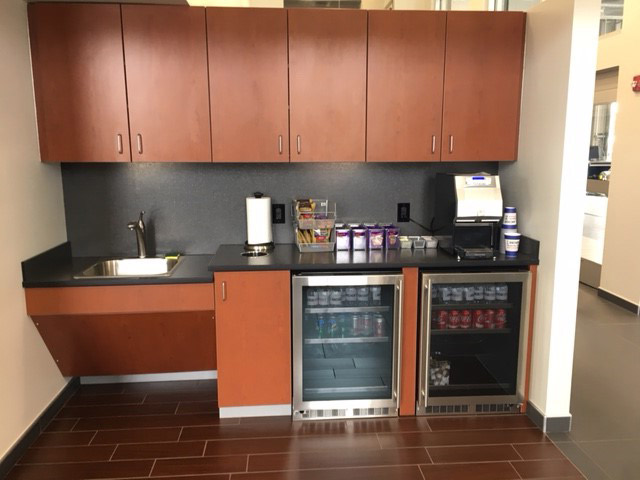 Anchor Subaru Showroom and Service Center • North Smithfield, RI
After researching "off the shelf" fixtures, this client contacted CAS America to design, manufacture and install custom, brand compliant furniture for this new multimillion dollar facility. Products included a large 27' consult station, reception desk, customer lounge desk, refreshment area, several offices, and laminated ceiling tiles.
One of the client's objectives was that furnishings not distract from the automobiles on the show room floor. Towards that end, large oversized panels were used wherever possible to minimize seams and create a broad backdrop. The paneling on the consult desk was aligned with the window panels to help them blend into the room architecture. Non- reflective matte finishes were used on the fixtures to highlight the luster of the automotive finishes.
Other project considerations were wire management, ease of installation, coordination with the other trades, and dependable scheduling.