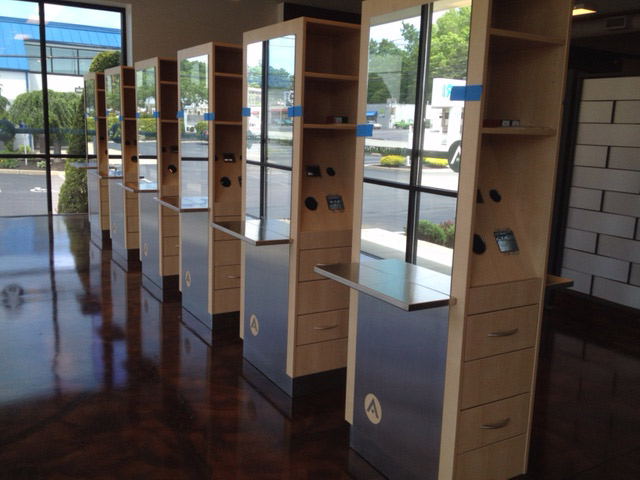 Aveda Institute Hair Salon Training Center • Cranston, RI
CAS America was approached to design and fabricate these custom double sided workstations, merging the customer's spatial needs and Aveda's fashion oriented image. Material is plastic laminate with hi impact 3mm edge treatment. The clean look of the units is enhanced by stainless steel panels which are adhered to the units without visible fasteners. The Aveda logo was laser cut into each panel to reinforce the school's corporate identity.
Design considerations were a clean look, with ample storage space to reduce clutter, conservation of floor space, durability, simplicity and ergonomics.