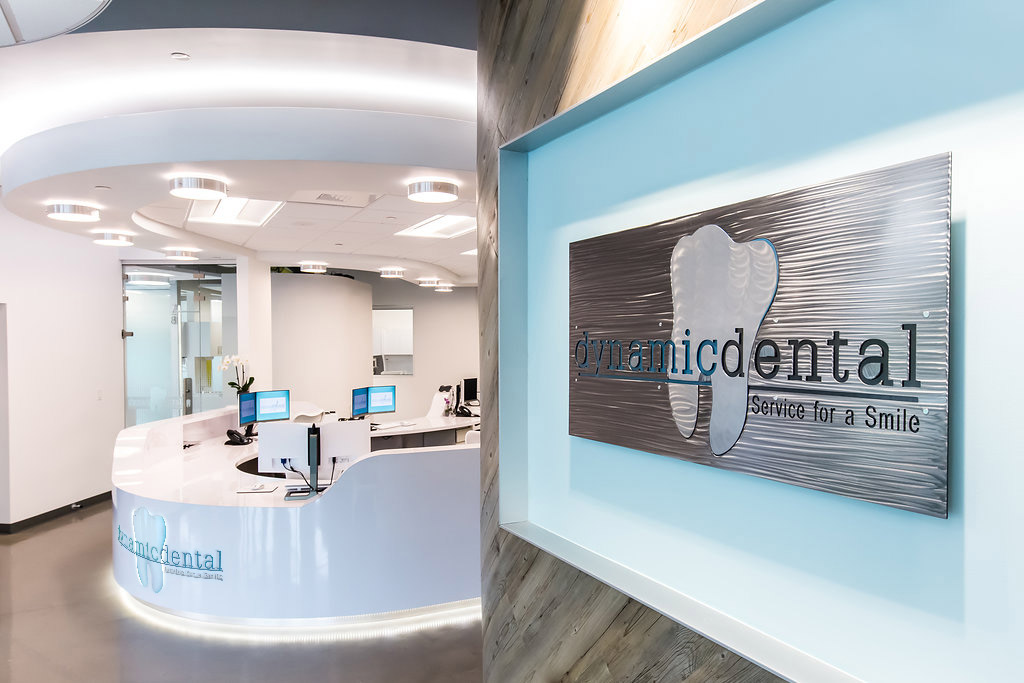 Dynamic Dental • Mansfield, MA
CAS America worked closely with this client to design, value engineer, and execute a unique vision for this state of the art dental care facility. The goal was to create a distinct visual impression to enhance the patient's dental experience.
The project included cabinetry for fourteen exam suites with sink vanitys, sterile room, laboratory, mobile carts, staff break room and several offices. The overall look is clean, light, spacious and very modern. Gloss laminate is used throughout, with light wood and sparse bright color accents. Stainless steel legs elevate the cabinetry and minimize shadows. The effect of lightness is further enhanced by ultra- thin steel countertops. The tops have an anti-microbial powder coated finish.