RI Manufacturing Company Under New Ownership!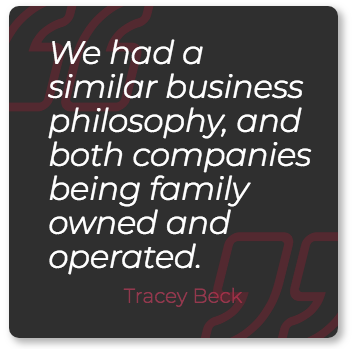 North Smithfield, RI based Beck Companies, Acquires Cranston RI based Great American Recreation.
"We had a similar business philosophy, and both companies being family owned and operated.",  Said owner Tracey Beck. "With our new state of the art facility, the opportunity for a shared labor pool and equipment really makes this a great fit."
The Beck Companies is excited to announce the acquisition of Great American Recreation in October 2017. Formerly, owned and operated by Dave Celani and located in Cranston RI. Proud manufacturer of pool tables, air hockey and bumper pool tables for 38 years. Great American has strong brand name recognition in the industry for building long lasting high-quality recreation tables (Pool Tables, Soccer, Air Hockey). Dave Celani was looking to retire but keep his brand alive. We didn't want to see another family owned manufacturing company fade away. With our state of the art facility and machinery and his industry knowledge, we all feel that we can modernize and manufacture his classic products more efficiently. We are fully operational in the new facility and manufacturing tables faster than competing brands. In addition, we are in the design phase to launch shuffle board tables and a new exterior line of gaming tables as well as some fun new additions using material from our sister manufacturing divisions, bringing a unique twist to the traditional recreational game tables! If you would like more information about this topic, please contact Tracey Beck at 401-463-5587 or email at tracey@thebeckcompanies.com.